Is It Worth It? How to Decode Property Prices Like a Pro
Hello, Chicagoland homebuyers! If you've been skimming through home listings lately, you've likely come across that age-old conundrum: is this home really worth the asking price? Oh, the drama, the suspense! Fear not, I've got just the keys to unlock this mystery for you. 🏡🔑
Know Your CMA (Comparative Market Analysis)
Before you even think about making an offer, you need to get acquainted with the CMA. No, it's not the latest fad diet or a mysterious secret society. It's your blueprint for understanding home values in your desired area. A well-crafted CMA can be a game-changer in your home-buying journey. But for the nitty-gritty on how to use it to your advantage, you'll have to check out my guide.
Time on Market: A Telling Indicator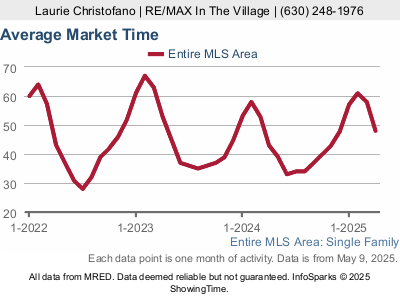 A house that's been lounging on the market for a little too long could be giving off some "too expensive for my own good" vibes. How long is too long, you ask? Ah, that's a juicy detail I've saved for my guide. 😉
Appraisal vs. Listing Price: The Real Deal
Here's the thing: an appraisal isn't just a hurdle to clear during the home-buying process. It's the financial reality check we all need but might not want. If there's a discrepancy between the appraisal and the listing price, you've got some negotiating to do. But how to do it like a pro? Yep, you guessed it: it's in the guide.
Interior and Exterior Upgrades
If the home you're eyeing seems to be stuck in a time capsule, chances are it's not worth the hefty price tag. But what upgrades add real value and what's just window dressing? A sneak peek of that is in my guide!
Emotional Pricing: Keep the Tissues, Please
Ah, sentimentality, it has a way of sneaking into the least expected places—including property prices. Understanding when a price is inflated due to emotional attachment can save you thousands. Want to know how to spot it? My guide's got you covered.
Ready to Become a Home Pricing Detective?
If you're chomping at the bit to get all these insider details (and I know you are), click the link below to download your FREE copy of "Is It Worth It? Decoding Property Prices."
Don't settle for less than you deserve; arm yourself with the knowledge to make the smartest investment of your life.
See you in the field,
Laurie 🌟