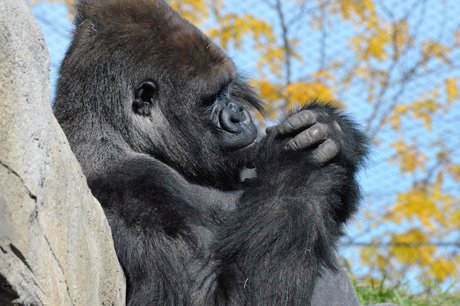 Hear the roar of the lion and the growl of the bear right on Chicago property. In the midst of the bustle of the city sits a refuge for the world's animals. At the Lincoln Park Zoo animals from A to Z call Chicago home. Amphibians, birds, mammals and reptiles all have their own space. Free to one and all it is easy to come and get to know the critters.
Families who frequent the zoo can often be heard arguing over which animal to see first. Everyone has their favorite from slithery snakes and creepy, crawly lizards to curious monkeys and whimsical meerkats. Solutions are sometimes as simple as following the map or drawing straws. Others rely on memories over whose turn to choose was next. Either way the animals await.
Popular polar bears and black bears maintain a high spot on the list for visitors. With their faces full of character, it's hard to believe they are predatory animals. Large cats also seem fairly domestic. Resembling cuddly kittens left at home, these massive kitties are mesmerizing all on their own. Big cats include African lions, Snow Leopards, Pumas and Amur Tigers. The most laughs are found by the monkeys and chimpanzees. These fun filled creatures enjoy their day swinging high and low in their enclosures. Nearby Western Lowland Gorillas seem deeply immersed in thought. More at home in the water than on land, Harbor and Gray Seals slip eagerly into their pools to swim and splash around.
Learn All About Exotic Animals Calling Chicago Home
Dedicated to conservation and education various science centers carry out the goals of the Lincoln Park Zoo. The Urban Wildlife Institute considers the impact society has on natural habitats. Population Management is studied at the Alexander Center, and Lester E. Fisher Center focuses solely on apes. Learn more about science centers and additional resources employed by the zoo.
From armadillos to zebras, the Lincoln Park Zoo found on Chicago property has it all and is open every day all year long. Hours are seasonal so check the website before heading over.